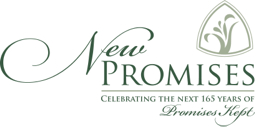 2018 Stewardship of Treasure Forms
Here Is The Church…Open the Doors, & See All the People - 2018 Stewardship of Treasure
Parish News and Events
The Advent Table is back.
Oplatki Christmas wafers are again available.
Decorating Cookies for the Hungry on Sunday, December 10.
St. Joseph Parish 50 Plus Group December Social on December 17
St. Joseph Parish Epiphany Celebration 2018
Towels are needed in the kitchenette.
Catholic Stewardship Appeal Update
Los Toros Mission Retreat
Ministers of Care 2018 Handbook
Important! Bulletin Article Deadlines
Stewardship of Treasure Update
Los Toros October Mission Trip Reports Current Needs in Los Toros.
Wanted - sponsors for our Workcamp mission trip to Vandalia, IL.
Job openings in cleaning and maintenance
Ministers of Care - help is needed
Life saving information-Automatic External Defibrillators
Prayer Shawl Ministry - third Thursday of the month
Community News and Events