Gerry Hazlett –Chairperson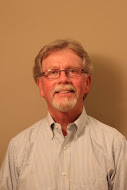 Gerry has been a member of St. Joseph Parish since 1985. His current term on Pastoral Council began in 2014. He previously served on Parish Council between 2001 and 2007. Gerry is on the Stewardship Committee and you will see him greeting you in his ushering capacity at Sunday masses. He is very active in our Youth Work Camp Program as well. He serves St. Joseph Parish as the Archdiocesan Synod Representative and is an active member of one of the Archdiocese Synod program planning Teams. Gerry and his wife Judy were married at Sacred Heart of Jesus Parish in 1984. They serve together on our St. Joseph's Day Celebration Committee. They have two grown daughters and three grandchildren.
---
Tom Dow –Vice Chairperson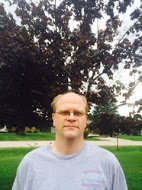 Tom has been a member at St. Joseph Parish since 2012 and joined the Pastoral Council in 2015. He is married to Tracy and has 2 kids, Nick and Grace. 2015 has been a year of change for him. In January he started a third shift position at Weasler Eng. His hobbies include reading, working in his garden and coaching girls fast pitch softball.
---
Yvonne Wolfe –Secretary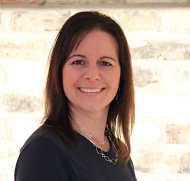 Yvonne joined the Pastoral Council in 2015. She and her husband, Joe, have lived in Grafton since 2001. Together, they are raising four boys – McKenna, Luke, Justin and Dominic. At St. Joseph's parish, Yvonne is the liaison to the Lifelong Faith Formation Committee, teaches Christian Formation, and volunteers where needed. Professionally, she is a writer and photographer. In her spare time, Yvonne enjoys biking, reading, spending time with friends, and traveling to Eagle River.
---
John Gallo –Pastoral Council Member
---
Hope Holland-Mullins –Pastoral Council Member


Hope has served on the Pastoral Council since 2011, but has been a part of St. Joseph Parish since 1996. Hope is the Pastoral Council liaison to the School Committee. She also serves on the Parish's Hospitality Committee and the 50+ Committee. Hope takes communion to the homebound and is a lector. While now retired, she was a middle school teacher for 42 years. Hope and her husband, Al, have three grown sons, five grandchildren and one great grandchild.
---
Dan Koziczkowski – Pastoral Council Member
---
TJ Mlada-Pastoral Council Member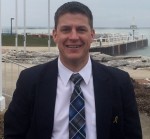 Tom (TJ) Mlada discerned to the St. Joseph Parish Council in Summer of 2016. The Mlada family — TJ, wife Kathy, and daughters Olivia, Evelyn, and Aubrey — have been Parish members since 2011. Through his service on the Pastoral Council, Mlada hopes to function as an active liaison to and passionate advocate for the St. Joseph Parish School community, from which oldest daughter, Olivia, graduated in June 2016 and which Evelyn (5th grade) and Aubrey (K-5) currently attend.
Outside of the St. Joseph Parish Community, the family resides in the City of Port Washington, where Mlada proudly serves as Mayor. First elected in April 2012 at the age of 36, he was re-elected to a second three-year term in April 2015.

 Prior to his service as Mayor, Mlada served for nearly 11 years as Director of Development & Stewardship for St. Monica School & Parish in Whitefish Bay, Wisconsin. There, he was responsible for all revenue-generating and marketing activities. Under his direction, the Catholic community was honored in October 2010 with "Exemplary Recognition" status (the highest level of accreditation) by the Archdiocese of Milwaukee for its Advancement, Marketing, and Recruitment efforts.
---
Tom Schmitz –Pastoral Council Member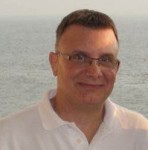 Tom and his wife Nancy have been members of St. Joseph Parish since 1980.  He has been active at various levels of Child and Youth Ministry program over the past 25 years. He was an adult leader for the first 9 years of the youth work camp program. Tom is a member of St. Francis Borgia Monday morning men's group (TMIY). They have three married children – Eric, Stacie and Chad. They enjoy their family time with their 7 grandchildren – Leighton, Kendyl, Reid, Mason, Samantha, Reagan and Aubrey. He is a Supply Chain manager for Paper Machinery Corporation in Milwaukee. He enjoys biking, golfing, traveling and family camping as time permits.
---
Colleen Wigh –Pastoral Council Member
My husband George, my son Brad and my daughter Jenn (Now Jenn Wigh Barnard) joined  St. Joseph Parish in 1994. Both our children (as well as myself a long time ago) graduated from the parish school. I worked as an aide in the school for 12 years.
A year ago, I decided I needed more full time year round work. After many temporary jobs, I now have been at a business called DD sling in Mequon for 6 months. We sew slings and tie-downs for trucks, trailers and manufacturing companies.
I am looking forward to  serving  on the pastoral council to help make our Parish the best it can be.
---
Joey Williams – Pastoral Council Member
---
Ron Putzer –Trustee, Secretary



Ron has been a member of the St. Joseph Parish community since 1999.  He began serving as parish Trustee in 2013. Ron also served on the Pastoral Council for three years. Ron has been active in the Youth Ministry program since joining the parish, serving as a high school catechist since 2000. He is a member of the Workcamp Prep Team and has attended all workcamps since they began in 2002.  Ron holds a certificate in Lay Ministry from St. Francis Seminary. Ron and his wife, Anne, were married at St. Joseph Parish in 1984. They serve together on many ministries.  They have three adult children – Amanda, Adam and Abby.   Ron is a regional manager for the life sciences company EMD Millipore, focusing on pharmaceutical production. In his spare time, he enjoys biking, kayaking, cooking and reading
---
Chuck Boehm –Trustee, Treasurer


Chuck has been an active member of St. Joseph Parish since joining in 1999. He is currently serving as Trustee, after serving on the Pastoral Council from 2004-2013.  Chuck is an active member of the Life Long Faith Formation Committee and has been a High School Catechist since 2000.  He is also the Parish Captain to St. Joseph Parish for the Men of Christ group and their Annual Conference.  Chuck is a civil engineer at AECOM, a global engineering company, where his area of emphasis is water resources (including river, storm water, and sanitary systems). He and Jennifer were married in 1990 and are the proud parents of six children – Sarah, Katie, John, Andrew, Ellie and Monica.  When not busy with work, parish life or the kids, he enjoys fishing, camping, hunting, gardening and trips to the beach!