Click here to visit the Los Toros Mission web site.
Thank you for your generous response to the Mission Sunday Appeal which was held on September 24 to support of our parish mission in Los Toros in the Dominican Republic.
Mission Sunday is the single biggest fund drive of the year for our mission. Funds raised enable us to respond to the needs of the people of our sister parish as they arise throughout the year.
Were you away during Mission Sunday weekend? There is still time to make your contribution. If you can't find the special envelope that you received in the mail, use any envelope and mark it "Mission Sunday."
Your generosity is greatly appreciated by the people in Los Toros and by the members of the Los Toros Mission Council here at St. Joseph Parish. Your prayers and financial support make a tremendous difference in the lives of the people starting with prenatal care, education, health care for people of all ages, and the growing experience of working as a community for the development of the village.
Would you like to serve on one of the committees? Let the parish office know and a member of the Los Toros Mission Council will contact you. Muchisimas gracias!
Do you know what these are?
In Los Toros they do!
Hint: they have something to do with baseball.
Baseball is BIG in the Dominican Republic. The first professional league was founded in 1890. They have their own professional leagues based in several cities and the fans are, well, fanatic!
The first Dominican played on a US Major League team in 1956. Since then more than 400 Dominicans have played on US Major League teams.
In the DR with the cost of regular baseball equipment beyond the reach of most, a unique variation of baseball evolved. They play it in Los Toros as well. For bats they use broomsticks. For balls they use discarded plastic bottle caps from 5-gallon drinking water jugs. These are called "vitillas" and so the game is called vitilla.
They play vitilla in the streets, courtyards and parks. There are organized Vitilla leagues for kids and adults. Some of the Dominicans who play or have played for the Brewers include Domingo Santana, Willy Peralta, Jonathan Villar, Jean Segura, Carlos Gomez, Neftali Feliz, Aramis Ramirez, Carlos Villanueva and Elian Herrera.
For more information about our mission and the people of Los Toros visit www.lostorosmission.com.
---
Los Toros Mission: "To live the Gospel by sharing our spiritual, cultural, and material resources in solidarity with our sisters and brothers in Los Toros, empowering them to enhance their education, health, community development and spiritual growth".
Looking for a no cost way to support the Los Toros Mission? Give while you shop! Before making your next purchase on Amazon, visit Amazon Smile and support the Los Toros Foundation.
Simply visit smile.amazon.com, shop as usual, and select the "Los Toros Foundation" as your charity of choice when you checkout. Amazon Smile is the same Amazon you know. Same products, same prices, same service. It's that easy!  
You shop. Amazon Gives.
Amazon will donate 0.5% of the price of your eligible Amazon Smile purchases toLos Toros Foundation whenever you shop on Amazon Smile.
Support your charitable organization by starting your shopping at amazon.com and selecting Los Toros Foundation as your charity.
Questions?To learn more about how Amazon Smile can donate to Los Toros when you make any purchase visit: amazon.com
Why not set your selection of Los Toros now and bookmark smile.mazon.com so it's ready the next time you make a purchase?
Thank you for your generous support of our parish mission!
UNDERSTANDING OUR MISSION IN LOS TOROS
Our mission in Los Toros is a mission of solidarity. What does solidarity mean? These Principles of solidarity-based partnerships, taken from Catholic Relief Services' Parish Partnership Manual express it well.
Principles of solidarity-based partnerships
I. Emphasize relationship over resources.
True partnerships build and nurture a familial relationship over a period of time. When the relationship is valued above all, it allows for mutual participation and transformation, and all are invited to participate equally, as we all have the ability to love and pray and be present to one another. In partnerships based on resources, the partner with little material resources is excluded from fully participating, and relegated to only receiving.
II. Practice mutuality and equality.
True mutuality allows each partner to function from a place of strength rather than weakness. Each acknowledges the wholeness of the other. We must be alert to the historic imbalances of power between the North and the South, and the way that plays out in a relationship. We need to intentionally incorporate opportunities for dialogue, planning, assessing, challenging, and reflecting together, in order to not to fall into the trap of the giver and the receiver, of the superior and the inferior.
III. Seek to give and receive, learn and teach.
True relationship is a constant give and take. We all bring something to the table and we all have poverties that need to be addressed. This requires a spirit of humility, recognizing that we are mutually interdependent and need each other.
IV. Work to change unjust systems and structures.
When we focus on the relationship, ask open-ended questions, and learn from our partners, they invite us in to see and understand their reality – their joys and celebrations, as well as their sorrows and struggles. We begin to recognize the structures and systems that often keep people in poverty and are unacceptably unjust, and are challenged to gently confront our own role and contribution to this injustice, whether through our inaction, or through our consumer choices, our levels of consumption, etc. We are then called to work to change those systems and/or our own personal habits and activities, for the sake of those we have come to know and love (and others who share the same challenges).
V. Deepen our faith by experiencing the universal catholic church.
Partnership calls us more fully into the Church as one Body of Christ, with many unique parts offering different gifts, while united Christ. We are challenged by our partner's witness of faith amidst adversity. Coming to know brothers and sisters from another culture, we learn new ways of understanding the Scriptures and see new ways of being a parish community. We experience our oneness in Christ, we enlarge our tent, and expand our sense of shared humanity, not only with our parish partner, but with all God's people in the universal church.
For more information about our parish mission in Los Toros, visit www.lostorosmission.com. All are welcome to attend our Mission Council meetings. Dates and times are announced in the parish bulletin under THIS WEEK IN OUR PARISH.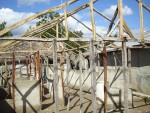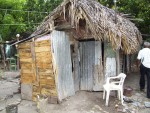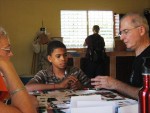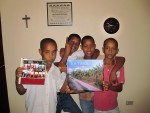 Our first mission visit to Los Toros was in February of 1987; what has happened since then? Los Toros has changed dramatically and we are happy to say we had a role in its growth. But we did not change the community. Through self-determination, intense community organization and collaboration within and outside of the community the community changed itself! We are proud of our sisters and brothers in Los Toros and we are happy they invited us to be part of their growth.
We embrace the fourfold Philosophy of:
Perception, Learning, Understanding
Acting with Compassion and Solidarity
Enabling others to help themselves
Responsibility and Accountability
Through the diligent sharing of ideas, resources and culture we seek to build a relationship of friendship, trust and charity.
To be a part of the Los Toros Mission or for additional information…visit the Los Toros Web Site. 

To find out how you may share in the mission, contact any of members of the Los Toros Mission
committees or contact Judy Wendtlandt at rwendtlandt@wi.rr.com.
Mission Statement
To live the Gospel by sharing our spiritual, cultural, and material resources in solidarity with our sisters and brothers in Los Toros, empowering them to enhance their education, health, community development and spiritual growth.