You Can Help Families With Urgent Housing Needs In Los Toros Los Toros: Hogares (Homes) Special Fundraising: May 1 – 31, 2023
Currently there is an urgent need in Los Toros. And we would like to address it.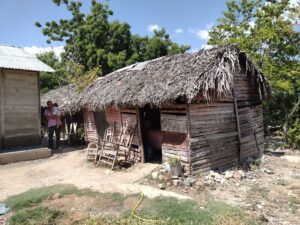 An increased number of families need help with critical home repairs, upgrades from dirt floors, leaky thatched roofs, and occasionally, a replacement home. Thus, we ask for your help again, in addition to our annual Mission Appeal.
We do not just give houses and repairs for free. The families must:
1. Come up with about 50% of the cost.
2. Get help from their family and friends.
3. Help with construction as much as they are able.
St. Joseph Pastoral Council
St. Joseph Parish is currently seeking nominations for the Pastoral Council
What does the Pastoral Council do?
Assists our Pastor/Parish Director as a vehicle for the parish to fulfill the pastoral mission of Jesus and the Church.Engages in a continuous process of pastoral planning, taking into account the needs and priorities of its parishioners, the Archdiocese, the broader community, and the world.
Active members 18 years and older are called to serve through a discernment process.
Monthly Pastoral Council meeting. Each member is also assigned as a liaison to one parish committee.
The total monthly time commitment is 3-5 hours per month.
If you like to collaborate with other parishioners and the Pastor, have a desire to serve the Church in fulfilling its mission, want to help St. Joseph Parish look to the future, and want to grow in holiness through prayer and reflection, please consider nominating yourself or another parishioner for the Pastoral Council. If interested or if you have any questions, please contact one of the below Pastoral Council members.
Pastoral Council Chairperson: Daniel Kozickowski (262) 387-0468 | kozzes@wi.rr.com
Pastoral Council Vice-Chairperson: Matt Schwab (262) 689-5740 | mschwab22@gmail.com
All nominations must be submitted by June 5th.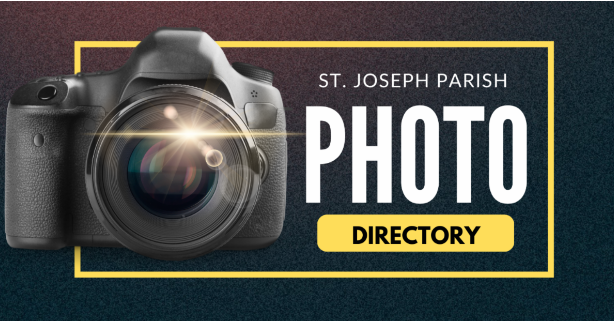 We are looking for VOLUNTEERS to assist with Photo Directory Sessions.
Click on the link below for more information and times.
Contact Sheri Hanson shanson@stjosephgrafton.org or 262-375-6500×175 with any questions or to sign up as a volunteer.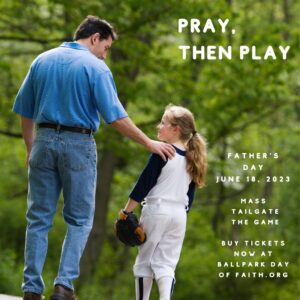 BALLPARK DAY OF FAITH  Sunday, June 18 (Father's Day)
Members of the St. Joseph Men's Group plan to attend the Ballpark Day of Faith with their families.
They invite and encourage other St. Joseph parishioners to join them.
If you already have tickets for the game, you can still attend the Mass and tailgate.