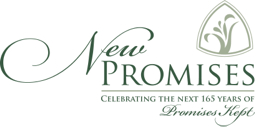 2020 Stewardship of Treasure Forms
Click on an item below to open it as a pdf file which may then be printed.
The 2020 Commitment Form may be filled out online and emailed to our Parish Office at parish@stjosephgrafton.org.
If you elect Online Giving, a signed Electronic Giving Authorization must be submitted to the Parish Office.
2018-2019 Annual Report
2019 Annual Parish Meeting
Click here to download the 2020 Time and Talent Brochure.
Parish News and Events

Human Concerns Empty Basket - Please check each week as needs frequently change.
Serving the needs of House of Peace,Guest House, Repairers of the Breach,Women's Care Center and more!
Can you help? Items needed include these:
✸ Tylenol, Band-Aids, Reading glasses, Hand sanitizer, Cough drops, Pocket Kleenex, Lip balm
✸ Canned fruit and vegetables, soup, ravioli, stew
✸ Macaroni and cheese, other kid-friendly meals
✸ Loaves of sliced bread, peanut butter and jelly
✸ Cereal, breakfast bars
Please place your donations in the Human Concerns'"Empty Basket" in the front entrance to Church.
Thank you for your support of this ministry.

Candles for the Mass of Remembrance on November 2
St. Joseph Parish SVDP Thanksgiving Meals
Prayer Authorization Form
If you wish to add
your name
to the "Remember To Pray For" list, please complete a Prayer Authorization Form. You will find these forms on the bulletin boards at all entrances to the church or you may download a copy of the form
here
.
Receive Spiritual Communion.
My Jesus, I believe that you are present in the most Blessed Sacrament.
I love You above all things and I desire to receive You into my soul.
Since I cannot now receive You sacramentally, come at least spiritually into my heart.
I embrace You as if You were already there, and unite myself wholly to You.
Never permit me to be separated from You.
Amen.

St. Joseph Parish … Staying In Contact
Although St. Joseph Parish is closed to the public and staff are working from home, you can contact a Pastoral Staff member by leaving a message on their office phone. Pastoral Staff has the ability to check voicemail messages from home.
262-375-6500
◉ Ext. 103 for Brenda Cline
◉ Ext. 102 for Jay Frymark
◉ Ext. 106 for Randy Hilgers
◉ Ext. 104 for Ken Stanczyk
◉ Ext. 175 for Sheri Hanson
◉ Ext. 121 for Bonnie Reineking
◉ Ext. 171 for Amanda Matthews
Pyxes needed
We are currently out of Communion pyxes, so if you are no longer in need of one, please return it to the parish office so that someone else may use it. Thank you.

Life saving information-Automatic External Defibrillators
You Never Know… when you will need to help save a life. As an update for some, and news for others, the parish has 2 Automatic External Defibrillators (AEDs). They are used to evaluate heart rhythms and deliver a potentially lifesaving shock if necessary. Anyone can use them!
1. Located at the top of the stairs leading to the lower church hall. You'll see a 3 dimensional sign facing the worship space. Look for it today, so you'll know where it is during an emergency.
2. Located on the lower level across from the gym doors. During an emergency, if someone says, "get the AED," please do not hesitate. Take it out of the cabinet on the wall and bring to the site, and call 911.
The parish also stocks 3 first aid kits:
1. Usher's Room
2. Kitchenette off Gathering Hall
3. Parish Office Workroom
– even if you just need a Band-Aid 🙂
Prayer Shawl Ministry - third Thursday of the month
The Prayer Shawl Ministry invites you to help yourself to a prayer shawl for:
• A sick co-worker.
• A friend going through a divorce.
• A youth who is struggling.
• A mom whose child is in the hospital.
• An aunt in a nursing home.
• Anyone who can use a reminder of God's loving embrace!
Each prayer shawl is blessed by the Prayer Shawl group. You will find them in the Gathering Hall coatroom. The Prayer Shawl Ministry meets monthly at 7:00 p.m. on the 3rd Thursday of the month. Our next gathering will be September 19th. All are welcome.
Questions? Please contact either Carol Arentz at jcarentz@gmail.com or Joan Raasch at joanhfn@outlook.com.
Community and Courtesy News and Events

Be a Eucharistic Minister at Columbia St. Mary.
As a Catholic hospital, committed to continuing the healing ministry of Jesus, Columbia St. Mary in Mequon invites you to consider serving as a volunteer Eucharistic Minister. Volunteer Eucharistic Ministers are valued partners to the Spiritual Care Department and bring Holy Communion to Catholic patients at Columbia St. Mary Ozaukee Hospital. The power of Christ's presence in the Eucharistic, in bedside prayers and in the mindful, compassionate presence of Eucharistic Ministers offers hospitality and healing to those found vulnerable in the hospital.
Are you called to this beautiful lay ministry?
If you would be interested in serving as a Eucharistic Minister at Columbia St. Mary Ozaukee Campus, please contact Bridget Lozano, Columbia St. Mary Ozaukee Volunteer Services Coordinator, at 262-243-7355 or bridget.lozano@ascension.org.
Applications are also available on the CSM website: www.columbia-stmarys.org/volunteer_ozaukee.