Even our very young children experience God and seek a relationship with him. To support this, we provide a place in which children in K4-5th grades can experience, express and develop their faith – in community with their peers and families, as well as adult and youth leaders. We recognize that families are the primary catechists for children of this age and aim to support them in this endeavor by providing both family-oriented and child-centered opportunities.
For further information on these programs or to find out how you can become involved, please contact
Sheri Hanson, Pastoral Associate at 262-375-6500, ext 175 / shanson@stjosephgrafton.org.
Child Ministry Classes
New adult volunteers are needed. Contact Sheri if you can help. 
Thank you for your patience!  
2021-2022 Child & Youth CF Registration Instructions
2021-2022 Child & Youth CF Registration
2021-2022 Child & Youth Ministry Class Calendar
2021-2022 2nd Grade Sacrament Schedule
Sacramental Preparation Page
In our Child Ministry classes, children in grades K4-5th meet in small groups with an adult catechist to learn the basics of the Catholic faith through age-appropriate activities. Students in the second grade will prepare for First Reconciliation and First Communion through these classes and a corresponding retreat.
*Financial difficulties are no reason to keep your children from participating in Christian Formation. Contact Sheri Hanson/ Pastoral Associate (shanson@stjosephgrafton.org/262-375-6500, ext 175) or the Christian Formation office (cfoffice@stjosephgrafton.org/262-375-6500, ext 120) to make arrangements. As we say, "ALL ARE WELCOME".
Vacation Bible School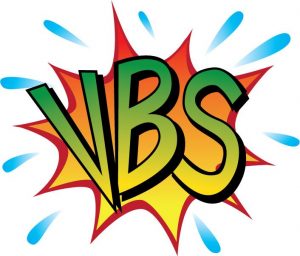 Each summer we offer an exciting and entertaining Vacation Bible School for children in K4 – 4th grades.  Our campers explore God's love through crafts, singing and games.  Our volunteer youth counselors (5th – 12th graders) enthusiastically lead and join in the fun activities with the campers.  Adult leaders supervise and organize the different activities.
Our 2022 VBS has been scheduled for June 13-17.
Family Service Projects
Children of this age are developing talents and abilities that can be engaged in service to others. By working with their families, our children can learn through personal action and observations of others how to serve both our church and our community. Our goal is to find and organize service projects that welcome families with children of this age. Please check the calendar for the dates of our monthly family service projects. Throughout the year, additional opportunities will be advertised as they arise.
Please notify Sheri Hanson, Pastoral Associate, of any opportunities that might be appropriate for our families at 262-375-6500, ext 175 / shanson@stjosephgrafton.org.