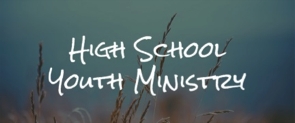 Welcome to High School Youth Ministry! Here at St. Joseph Parish we have a comprehensive youth ministry program where all high school youth can find a place for faith, friends and fun. Below you find links to many of the programs that we have.
For further information on these programs or to find out how you can become involved, please contact Sheri Hanson, Director of Child and Youth Ministry at 262-375-6500, ext 175 / shanson@stjosephgrafton.org.
High School Christian Formation Classes
We miss gathering together in-person, but for the safety of our children, volunteers and parishioners, Christian Formation will continue with virtual learning in the Spring. We will continue to send you emails with links to our Zoom meetings, service projects and assignments. 
New adult volunteers are needed. Contact Sheri if you can help. 
Thank you for your patience!  
Know that you are in our thoughts and prayers as we plan how to safely share the Good News of Christ with our children and youth in the upcoming year.
2020-2021 Child & Youth CF Registration Instructions
2020-2021 Child & Youth CF Registration
2020-2021 Child & Youth Ministry Class Calendar

Our high school Christian Formation classes meet twice a month on Sunday mornings, 9:15 a.m. – 10:15 a.m. Please check the calendar for our next scheduled class.
Confirmation
For teens planning to celebrate the Sacrament of Confirmation during their Junior Year, a preparation program is incorporated into the 11th Grade Youth Ministry Classes. In addition to the ongoing classes, service and reflection on Scripture, Confirmation Candidates participate in a retreat, a candidate & sponsor session, and additional components in preparation for Confirmation. Please look for a letter informing you about the first meeting for parents and youth.
Confirmation Handbook
Confirmation Calendar 2021
Confirmation Candidate form
Confirmation Candidate & Sponsor Activity Sheet
Confirmation Name Worksheet
Letter of Intention Guidelines
Workcamp
St. Joseph's annual workcamp mission trip is an opportunity for youth and young adults to gather and serve communities across this country. Each year approx. 70 people will travel and partake in service to those in need through home repair projects, prayer and building relationships with the resident they are serving. The group will also participate in activities back at camp such as 9-square, ultimate Frisbee tournaments, soccer, drama and music, or hanging out with friends. All High School youth (8th grade – 12th grade in 2020-2021) and young adults (18-24) are encouraged to join us in this life changing experience.
Workcamp Mission Trip to Green Bay, Wisconsin will be June 20-26, 2021.
To complement this hard working group of teens we have an amazing group of adults that sustain this program throughout the year. Our Prep Team is a dedicated group that meets monthly to design activities for the youth, plan our fundraisers and work out the logistics of the trip itself. We have another group of adults that travels with youth.
If you are interested in serving as an adult leader, contact Sheri Hanson (shanson@stjosephgrafton.org) for more information.

Workcamp Calendar 2021
Registration form for Workcamp
High School Retreats
Retreats are an important part of our faith development. To that end, all high school youth are invited to attend at least one retreat a year.
Retreats will be advertised throughout the year. High School Retreat Options for 2020-2021 will be:

Spiritus Retreat, Saturday, October 10, 2020
Registration form for Spiritus Retreat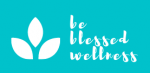 Yoga Retreat, Saturday, February 6, 2021
Registration form for Yoga Retreat

Passion Reading on Palm Sunday weekend. March 27 and 28 with 2 mandatory rehearsals on March 22 and March 25. More information to follow.

Workcamp Mission trip to Green Bay, Wisconsin, June 20-26, 2021.
Registration form for Workcamp
The Archdiocese requires all Confirmation candidates to attend a Confirmation retreat.  St. Joseph Parish will offer retreats on Saturday, November 7, 2020 and Saturday, December 19, 2020 from 9:00 a.m.-5:00 p.m.  If 11th graders cannot attend either of these retreats, please contact Sheri Hanson, Director of Child and Youth Ministry, at shanson@stjosphgrafton.org/262-375-6500 x 175 for a list of retreats at other parishes and retreat centers.