Welcome to St. Joseph Parish School – a faith-based family environment dedicated to serving the Grafton community and beyond since 1890. Our mission at St. Joseph Parish School is to teach, learn, lead and serve as the hands of Christ. We make this evident the moment you walk in the door.
At St. Joseph Parish School, we are dedicated to the faith-formation of our students and faculty. Being the Hands of Christ, service is an integral part of our daily lives at SJPS. We take our learning beyond the classroom walls to participate in outreach opportunities throughout the community. We prepare our students to be positive global citizens and teach them the skills to better serve others.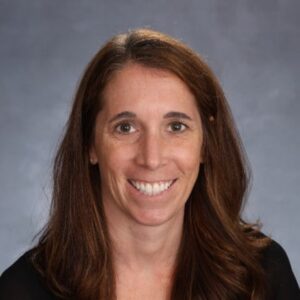 It is our goal at SJPS to provide all of our learners with an exceptional education that is grounded in faith. We recognize that every student is an individual with unique gifts from God. We positively nurture the individual child in order to grow his or her potential to become one's best self.
Thank you for your interest in St. Joseph Parish School. We hope that what you see on our website will inspire you to come check us out. Here you will see a family of learners working together to solve problems, learn new concepts and develop the skills needed to navigate our ever-changing society.
Please come visit and observe our warm, caring and child-centered school that has been created through positive relationships among faculty, staff, parents and community members alike. Tours are available daily and can be scheduled by calling the office at 262-375-6505. Come see the hands of Christ in action!
Sincerely,
Amanda Matthews, Principal