"God whispers to us in our pleasures, speaks in our conscience, but shouts in our pains:
it is His megaphone to rouse a deaf world." - C.S. Lewis
Christian Formation is a Lifelong process or as some like to call it: FROM WOMB TO TOMB.
At St. Joseph Parish our faith formation programs, opportunities and ministries are designed to assist all who seek out opportunities to meet Christ on their journey of faith at whatever stage and situation in life they find themselves. They start with the first introduction of our newborns to the Christian Community – Baptism and extend to Grief Support with many opportunities in between.
To this end…
We empower parents as primary teachers of their children
Implement programs to meet the needs of all ages
Form and model values and ideals of Christian living
Teach Catholic Tradition and Scripture
St. Joseph Parish offers a variety of programs designed to meet these needs.
Child Ministry- K4-Grade 5
Middle School Ministry – Grades 6-8
High School Ministry – Grades 9-11
Young Adult Ministry – Grade 12 and Young Adults in their 20s and 30s
Parish School – K3- Grade 8
Contact: John Knetzger, Director of Child Ministry, jknetzger@stjosephgrafton.org,  (262) 375-6500, Ext. 104  or  KC Kranich, Director of Youth Ministry, kkranich@stjosephgrafton.org, (262) 375-6500, Ext. 107  or  the Christian Formation office,  cfoffice@stjosephgrafton.org, (262 ) 375-6500, Ext. 120.  For the parish school, contact Amanda Matthews, St. Joseph Parish School Administrator, amatthews@stjosephgrafton.org, (262) 375-6505, Ext. 0.
*Financial difficulties are no reason to keep your children from participating in Christian Formation. Contact John Knetzger, KC Kranich or the Christian Formation office  to make arrangements. As we say, "ALL ARE WELCOME".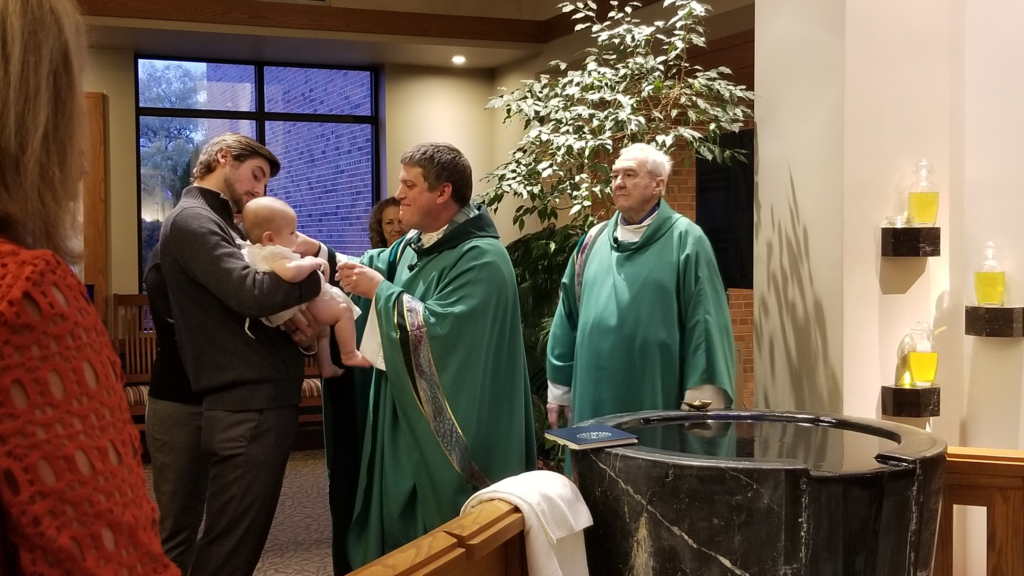 Mission Statement To continue to carry out our Baptismal commission to bring the Good News of the Gospel to all. To assist in creating and maintain a community of faith that is engaged in ongoing faith formation that is lifer long.