St. Joseph Parish Mission Statement
The Hands of Christ … Open To All                           Las Manos de Cristo … Abiertas a Todos



Parish Office Hours
(September – May)
Sunday:  9:00 a.m. to Noon
Monday through Thursday:  8:00 a.m. to 4:30 p.m.
Friday: 8:00 a.m. to Noon

A NOTE FROM BERNDA CLINE, PARISH DIRECTOR
Our transitional ministry plan continues to take shape for when I leave at the end of this year.
I am happy to announce that Fr. Mike Barrett has been appointed to serve as the Temporary Administrator of St. Joseph Parish beginning in January of 2022, and continuing until a new Pastor or Parish Director is appointed for our parish. I am also pleased to announce that Fr. Steve Lampe will continue as our Assisting Priest on the weekends during this same time period. With each of them, along with our Deacons, Staff, Trustees, Councilors, and all of you, St. Joseph Parish will continue to serve its mission, in times of transition and beyond! Please keep us in your prayers.
Join us on the journey….and see how belonging to a community of faith in Jesus Christ,
rooted in the Catholic tradition, can make a difference in your life – and in the lives of others!
What We Offer:
Vibrant weekly worship centered in the Eucharist
Engaging faith formation and education for children, youth, and adults
Mission and outreach to those in need in our community…and beyond
A welcoming and hospitable community of faith and friendship in Jesus Christ
Learn more About our parish…
Pastoral Ponderings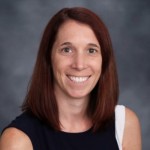 Amanda Matthews, School Administrator
➤➤➤ Read more about what is happening in our parish in this week's bulletin.