St. Joseph Parish Mission Statement
The Hands of Christ … Open To All                           Las Manos de Cristo … Abiertas a Todos
Parish Office Hours
The Parish Office will be closed on May 26 and May 27.
Monday-Friday from 8:00 a.m. to 4:30 p.m.
and Sunday from 8:00 a.m. to Noon

Join us on the journey….and see how belonging to a community of faith in Jesus Christ,
rooted in the Catholic tradition, can make a difference in your life – and in the lives of others!
What We Offer:
Vibrant weekly worship centered in the Eucharist
Engaging faith formation and education for children, youth, and adults
Mission and outreach to those in need in our community…and beyond
A welcoming and hospitable community of faith and friendship in Jesus Christ
Learn more About our parish…
Pastoral Ponderings . . .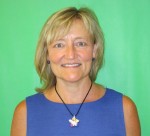 Lisa Delorit, Director of Stewardship & Communication
Be Known For Something
Admittedly, St. Joseph Parish counts itself among churches worldwide longing to understand declines in membership and involvement.
A fan of a succinct message, I came across a statement suggesting successful churches need to be known for something. Because our mission statement 'The Hands of Christ…Open to All' and its sister message, 'All Are Welcome' are widely used at St. Joseph, I asked myself if we are indeed known for these sentiments. Reflecting upon the years I have worked and been a member here, I would say we are. Are we perfect? No, but we're pretty great. Every day we are blessed with the opportunity to live up to the words we so boldly speak, and every day God sends someone for us to welcome and love…unconditionally, just like he does.
Ask a new parishioner what drew them to St. Joseph and they'll likely mention the sincere welcome – the music – and the Homily. What?! How can a church, with well over 3,000 people come together to be known for something?
St. Teresa of Calcutta said, "Not all of us can do great things, but we can do small things with great love." Therein lies the answer. With unpredictable resources and abundant love, St. Teresa and more than 4,500 nuns served in 133 countries as recently as 2012.
We too, in our parish family, collectively uphold our mission. Mixed together in the perfect way God intended, we share our practiced talents, genuine smiles and handshakes, helpful demeanors, tireless empathy, willingness to love and forgive, and so much more. We are committed to one another and to all.
At St. Joseph Parish, you belong to something bigger than yourself. You are not just one of 3,000+ individuals. You are part of a body.
One of the things I'm known for is my response when asked if someone can be added to our Thanksgiving dinner. My answer is always the same: "Whoever is here when dinner is served is welcome to join us."
Doesn't this sound like our Eucharistic celebrations? All are welcome and we are grateful for the opportunity to care for and serve you.
Indeed we are The Hands of Christ…Open to All.
Read more about what is happening in our parish in this week's Bulletin.