St. Joseph Parish Mission Statement
The Hands of Christ … Open To All                           Las Manos de Cristo … Abiertas a Todos
Welcome back to Mass instructional video
Updated Guidelines for attending Mass
Private confessions will be held with Fr. Steve in the
Reconciliation Room on Saturday afternoons from 3:00 – 3:45 p.m.

Parish Office Hours – September through May
Sunday: 9:00 a.m. – Noon
Saturday: 5:00 p.m. – 5:15 p.m.
Monday-Thursday:  8:00 a.m. to 4:30 p.m.
Friday: 8:00 a.m. to Noon

Join us on the journey….and see how belonging to a community of faith in Jesus Christ,
rooted in the Catholic tradition, can make a difference in your life – and in the lives of others!
What We Offer:
Vibrant weekly worship centered in the Eucharist
Engaging faith formation and education for children, youth, and adults
Mission and outreach to those in need in our community…and beyond
A welcoming and hospitable community of faith and friendship in Jesus Christ
Learn more About our parish…
Pastoral Ponderings . . .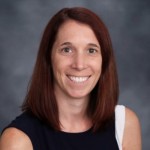 Amanda Matthews, School Adninistrator
St. Joseph School Summer Updates
It's been a very busy place around here getting ready for the 2020-2021 school year. Over the last several weeks we have been updating our school building. All of the classrooms and the school office have been repainted, new flooring has been installed in the elementary wing, and carpeting has been installed in the K5 and music rooms. The fresh new look is incredible! Take a look at the picture below of our newly remodeled second grade classroom. What a great way to start the school year!
In addition to our updates, the St. Joseph Parish School Leadership Team has been working diligently on our reopening plans. With guidance from the Archdiocese of Milwaukee, Washington/Ozaukee Health Department, State of Wisconsin Department of Health Services, CDC, Wisconsin Department of Public Instruction, and worldwide best practices we have designed a reopening plan which will allow for students to be physically present in our building. The plan is pending approval and will be made available once it is finalized.
We are also pleased to introduce two new teachers to our roster this year. Mrs. Carren Gratz has accepted the position as our new Mathematics/Science Teacher and Mr. Nick Buchholz has accepted the position as our new Language Arts/Literature Teacher. Carren comes to us from Milwaukee Excellence Charter School where she was an eighth grade STEAM Teacher. She also has a background as a paraprofessional student supervisor at Cedarburg High School. Nick is a St. Joseph Parish School graduate who comes to us from Hananh Middle School in South Carolina where he taught middle school ELA and Social Studies. We are thrilled to welcome them to our staff!
Thank you for your continued support of St. Joseph Parish School. Please take a moment to pray for our school children, families, and staff as we embark on another school year and know that we are praying for you as well.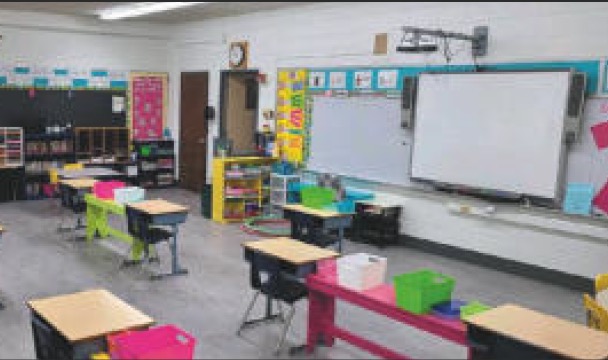 ➤➤➤ Read more about what is happening in our parish in this week's bulletin.